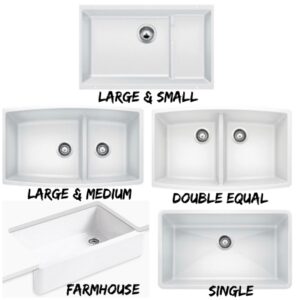 Choosing the right kitchen sink is as personal as selecting a diamond. It's an investment you'll have for years so consider your needs in order to identify the right one for you.
There are two options for dividing basins:
low divide for soaking large pans without tipping
high divide for soaking veggies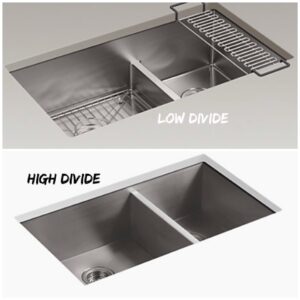 There are three installation options:
Apron front: for aesthetics but beware of water drips on the cabinet below
Undermount: most popular & easiest to clean (except for zero edge)
Top mount: recommended if you plan to change your countertop at a later date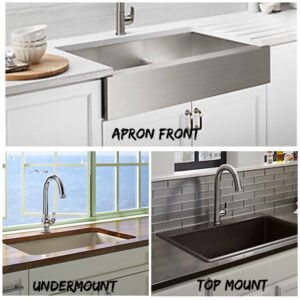 The three most popular basin materials:
Cast Iron: heavy, prone to chips, scuffs & scratches
Stainless Steel: ensure your sink has sound dampening and is 16-gauge material to avoid dents & scratches
Granite composite: heat resistant, scratchproof, stainproof finish in a variety of colors

all are available as single basin, double basin and farmhouse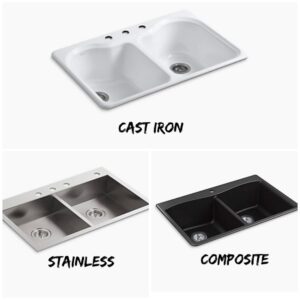 Workstation:
This workhorse of sinks enables a standard size single bowl kitchen sink to multitask with its drying rack, cutting board, colander and more. A clever integrated ledge allows accessories to function seamlessly within the sink.