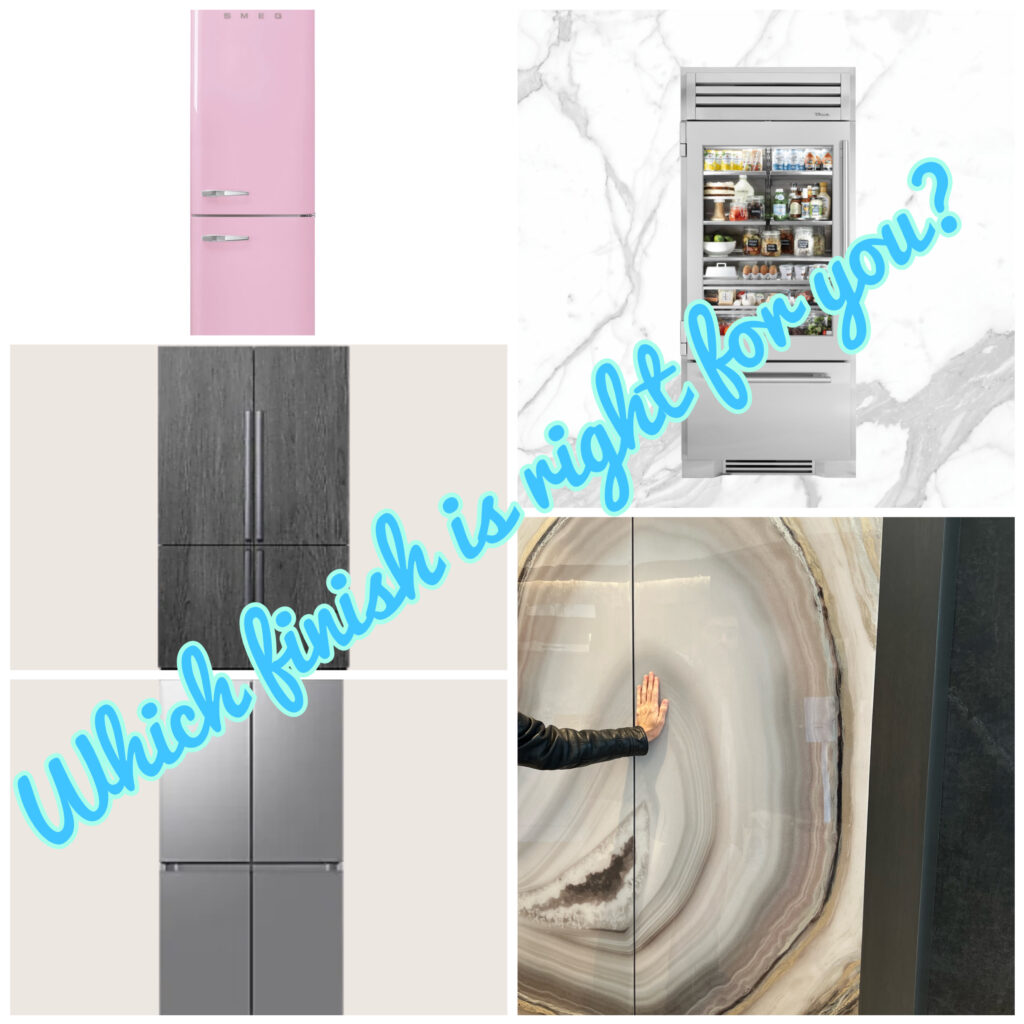 Homeowners are already familiar with stainless and panel-ready refrigerators.
Glass doors are more common in commercial kitchens but some homeowners opt for them. Of course, you'd need the team from The Home Edit to stop by weekly to arrange the groceries so they're picture perfect.
Retro refrigerators are a favorite among tv and film production designers because they add character. Sizes are considerably smaller than what most Americans deem functional but they're fun for an apartment or if you have room for practical refrigeration elsewhere in the kitchen.
Custom Panels are just starting to have their moment. While cost prohibitive for most homeowners, they are the perfect statement in a modern "un-kitchen" (a kitchen that doesn't look like a kitchen). Custom panels are works of art.
I don't get compensated for anything I endorse. I just like sharing useful info.