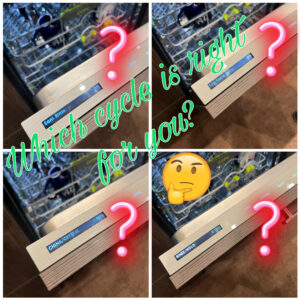 Dishwashers. Seem pretty simple, right? Load, run, unload. Occasionally add rinse aid. Think again. There is so much to say about dishwashers I need several posts to cover it all.
Today's dishwashers offer a multitude of cycle options. Knowing how each one works, will save you time and water.
China/crystal
uses lower heat and pressure to prevent breakage of expensive, delicate plates and glasses
Got lipstick marks? This cycle removes residue with ease!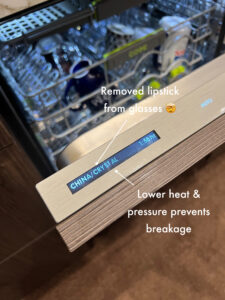 Sani Rinse
Baby bottles
Kids' toys
Cutting boards used for raw meat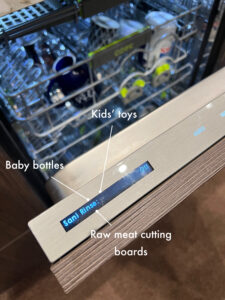 Top Rack Only
For smaller loads
Saves water by turning off the pump that operates the bottom sprayer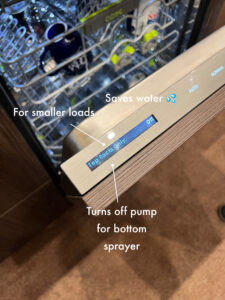 Rinse Only
Uses only 1/2 gallon of water vs up to 6.5 for a standard load vs over 20 gallons with hand washing
Power Steam